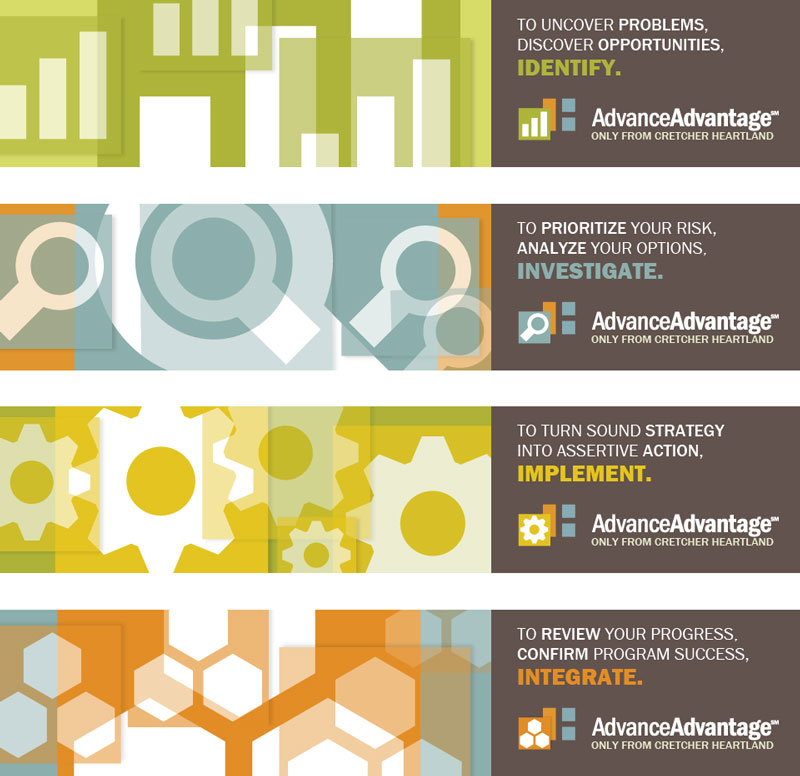 Stop playing the Same Game.
To differentiate this business when customers commonly commoditize the product, we developed this ingenious strategy that brand the company's total process.
Proprietary and singularly unique, AdvanceAdvantage branding strategies helped deflect competitors while framing a high-value, desirable choice for customers.
Smart use of messaging, graphics, color, common terminology and training ensured the entire organization could move it to market quickly and tell the same compelling story.
Brand Strategy

80%

80%

Copywriting

100%

100%

Design

100%

100%

Trademarks

70%

70%

Internal Communications

60%

60%